Shopping Cart
Your Cart is Empty
Thank you for your business!
You should be receiving an order confirmation from Paypal shortly.
Exit Shopping Cart
ABBY's ATTRACTION
In ABBY'S ATTRACTION, readers will learn not only
about a feisty tomboy, but also about the history of a
favorite Florida state park, Homosassa Springs Wildlife
State Park.
When Rachel Phillips, a thirty-nine-year-old divorcee learns about the death of her best friend, she also discovers that Mary Beth has willed her bookstore to Rachel. But the Next Chapter bookstore is in Lobster Bay, Maine and Rachel lives in Homosassa, Florida.
Rachel, who has a fear of flying, is quite willing to drive herself and her constant companion Hercules, an English Mastiff from Florida to New England. But can she bear to leave her beloved aunt, her only relative behind, and what about her ex-husband who is trying to win her back? What will she do when Matt, her best friend's brother wants the bookstore for someone else?
So many decisions for a county librarian who has no business sense whatsoever.
NETTIE'S DREAM
When Nettie McPherson had a child at seventeen, her mother whisked her away to another state and the baby was adopted. Now, Nettie, a 60-year-old widow, has returned to her hometown in Maine where she buys a lobster boat and becomes a tour boat captain. Her constant companion is Bo, a Chesapeake Bay Retriever she rescued from the local shelter. Nettie's delighted to be back in New England and to reconnect with her childhood friend, Vi. But Nettie has never revealed her secret, not even to her best friend.
After receiving a letter from an out-of-town lawyer whose client is someone from Nettie's past, she is determined to follow through and agrees to meet with them in the search for her daughter.
But how will she reveal this long-held secret to Vi... or to Cole, a land developer who arrives in lobster Bay and captures Nettie's heart?
The Not So Secret Life of Nimh-A Dumbo Rat!
I'm Nimh, a little Dumbo Rat who is being trained as a program rat at a wildlife state park. my trainer, Barbara, is advocating fancy rats as pets and hoping to alleviate the fears many people have about rats. You will see that i'm cuddly and cute.But I'm also an intelligent, clean and curious little creature. This book shows me from ages 4 weeks to 4 months. i'm hoping you'll be able to see me as i grow bigger in another book someday. but in the meantime, enjoy learning some important "rat facts" that may surprise you.
Read the Latest Series!!!
Gatsby's Grand Adventures is a picture book series published by Guardian Angel Publishing.
Gatsby is an art gallery cat who explores famous paintings at night. When he doesn't remember to jump back out by dawn, STRANGE things happen to the paintings.
Each book will feature a different artist's work with a biography and several websites so children can learn more about the artist.
The artist featured in the series thus far are Winslow Homer, Auguste Renoir, and Thomas Gainsborough. The Van Gogh book is pending.
GATSBY'S GRAND ADVENTURES BOOKONE:WINSLOW HOMER'S "SNAP the WHIP"
Introducing Gatsby, the art gallery cat, who loves exploring famous paintings at night. When he forgets to jump out before dawn, strange things happen to Winslow Homer's :"Snap the Whip". Children who enjoy animals and art will learn about an artist's work through the adventures of a mischievous cat.
Gatsby's Grand Adventures Book 2: Auguste Renoir's: "The Apple Seller"
Gatsby, the art gallery cat , jumps into famous paintings at night. When he remembers to jump back out before sunrise, everything is fine. But sometimes, Gatsby forgets. That's when strange things happen. Children will learn about Auguste Renoir and his painting "The Apple Seller" through this adventure of a mischievous cat.
Gatsby's Grand Adventures Book Three: Thomas Gainsborough's "Girl with Pigs"
Gatsby the cat lives with his absent-minded mistress, Miss annabelle in an art gallery. He explores famous paintings at night. If he remembers to jump out before dawn, the painting remains the same. But sometimes, Gatsby forgets and that's when strange things happen to thomas Gainsborough's painting, "Girl with Pigs".
GUARDIAN ANGEL PUBLISHING
Gatsby's Grand Adventures Book 4 Vincent Van Gogh's "First Steps"
Gatsby the art gallery cat explores famous paintings at night. If he jumps back out by dawn, everything is fine. But sometimes, Gatsby forgets and that's when strange things happen in Book Four of Gatsby's Grand Adventures. Gatsby is fascinated by a baby in Vincent Van Gogh's painting, "First Steps",
For: GATSBY's GRAND ADVENTURES
FOR: The Not So Secret Life of Nimh-A Dumbo Rat
For: Cracker Cow, A Narrative of Florida History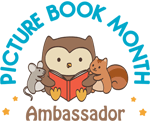 /